Address
2619 St Johns Ave Suite A
Billings, MT 59102
Last Updated: December 28, 2014
Hours
| | |
| --- | --- |
| Sunday | Closed |
| Monday | 8:00 am - 5:00 pm |
| Tuesday | 8:00 am - 5:00 pm |
| Wednesday | 8:00 am - 5:00 pm |
| Thursday | 8:00 am - 5:00 pm |
| Friday | 8:00 am - 5:00 pm |
| Saturday | Closed |
About Universal Lending Corporation


At Universal Lending, we are proud of our long tradition of helping families achieve their dreams of home ownership.

For nearly thirty years, we've been a leader in our industry thanks to our dedication to providing our clients with the best possible experience.

Request a FREE Loan Approval

Learn About Our Loans & Services

Meet Our Team of Professionals

We understand the impact we make on our community with every loan we process and we take that responsibility very seriously.

This isn't about bottom lines and financials - it's about people, families and the communities we serve.
Tags: loan approval, fha loans, va loans, usda loans, conventional loans, refinancial consultants, rehab loans, mortgage loans, closing costs, mortgage banker, wholesale lending
Universal Lending Corporation Special Offers & Events
Click here to get your Quick Free Credit Approval
December 26, 2014 12:00 am
Our Team
We choose only the best Loan Officers to represent our brand in the marketplace, people who share our dedication to customer service and support throughout all aspects of the loan process.

Honesty, integrity and respect - these are the tenets of our core philosophy and what we look for in the people we bring into the Universal Lending family.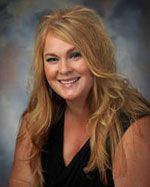 Tristi Bauer
Account Executive
(406) 294-2662
NMLS#1046589
tbauer@ulc.com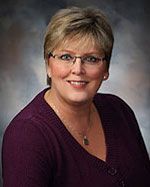 Susie Redinger
Branch Manager
(406) 698-2905
NMLS#130544
sredinger@ulc.com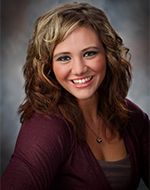 Jennifer Redinger
Customer Account Manager
(406) 294 2664
-
jredinger@ulc.com
Client Testimonials
We have a history of helping Montana clients find loans to fit their needs. Don't take our word for it though, see what our customers have to say about their experience.

"The mortgage process was made much easier, step-by-step, by Susie Redinger and the ULC branch in Billings. As a business person I was very pleased with the amount of time and effort she put in to our transaction and "got it done"."

Donald ~ Billings, MT

"Your customer service was exemplary and I really appreciated your straight forward approach. After meeting with you for a short time, I fully understood all of my options and understood what path would work best for me.

In addition, you were prompt in answering any follow up phone calls or questions I had and answered them thoroughly. I know that your attentiveness to my refinance was a major part of my refinance going through as smoothly and as quickly as it did.

Thank you for helping my first home refinance be a pleasant experience. I would be happy to recommend you (and I already have) to everyone I know who is looking to refinance their home."

Amber

"We found Susie Redinger at Universal Lending Corporation to be knowledgeable and very qualified to help us with our home refinancing. We weren't savvy about what was going on in the world of bank financing, as we have not financed for many years. Ms. Redinger, was reassuring, sought out the best interest rate that was available at the time, and not only gave us good advice, but stayed with us through the entire mortgage process. We would highly recommend her for helping anyone refinance there home."

Betty and Larry

"I have known Susie since I started in the Real Estate business 38 years ago. At that time, Susie was at First Bank Billings and she has continued on her career path of lending to the present.

She is a person that I can always count on. Her practices are always punctual, very thorough, creative but within the rules, she is a leader, a wonderful manager of people, a perfect parent, and it is a privilege for me to call her my friend.

Of late, she has assisted Homeowner' Associations in the recertification of their By Laws and Declarations in order that the homeowners in those communities can sell their homes and obtain financing in order for them to be able to move because of a change in their lives. Billings is a better place because of the dedicated work that Susie is doing in our community."

Myles (Prudential Floberg Realtors) ~ Billings, MT

"Gods in his heaven, all's right with the world! Susie, you are worth every penny (and more). I am available for references if you choose, and I'm sure Todd would join me."

Sally (President, HOA, Twain Townhomes) ~ Billings, MT

"Working with Susie Redinger at Universal Lending was a great experience ... She kept me informed of what I needed to do to make the process go easier. I am very glad I had a lender that took a very personal and outgoing attitude toward the process."

Grant
---

Branch ID# 130543
Corp NMLS# 2996


Universal Lending Corporation Offers & Events
Click here to get your Quick Free Credit Approval
Universal Lending Corporation
2619 St. Johns Ave., Suite A, Billings, MT 59102
Phone: 406-294-2660 │ Fax: 406-294-2665
Click here to get your Quick Free Credit Approval
Branch ID# 130543
Corp NMLS# 2996   
Email Universal Lending Corporation