Address
Serving Billings and surrounding areas
Billings, MT 59101
Last Updated: September 30, 2014
About Yellowstone Valley Farmers' Market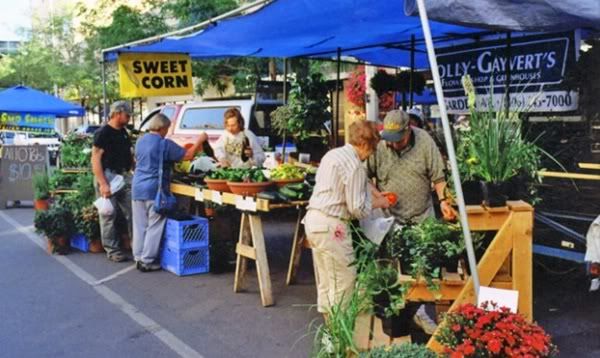 Offering fresh produce, fruits, herbs, flowers, plants, frozen meats, and a variety of foods to enjoy while shopping or to take home, the Yellowstone Valley Farmer's Market is the largest in the state of Montana. We have a wide variety of food vendors, so come for breakfast, and stay for lunch! Balloon vendors, musicians, and good times are always on tap.

Come visit us in Downtown Billings!
We are located at N 28 St. and 2nd Ave N, Billings, MT 59101.

Farmer's Market starts July 19 and ends October 4, 2014.

Business Hours:

Our hours are Saturdays 8 AM - noon.


Tags: farmer's market, farmers market, fresh fruit, fresh vegatables, fresh produce, natural, vegetables, fruit, flowers, corn on the cob, ready to eat food, produce, local produce, yellowstone valley, billings montana, billings farmers market, smoothies
Yellowstone Valley Farmers' Market Special Offers & Events
Plenty of Food and Fun for ALL Ages!

At both markets, there is a variety of fresh produce to buy. Fresh cooked foods are sold to eat while shopping or to take home to enjoy. We also feature plants & fresh cut flowers. No two weeks are the same with varieties of produce being ready at different harvesting dates.
We are a non-profit organization providing different types of entertainment each week. Relax and have fun while shopping at the Yellowstone Valley Farmers' Market!
Contact Us!
Yellowstone Valley Farmers' Market
Serving Billings and the Surrounding Areas
406-855-1299

Yellowstone Valley Farmers' Market Offers & Events
Yellowstone Valley Farmers' Market Videos

Yellowstone Valley Farmers' Markey 2014
Email Yellowstone Valley Farmers' Market