3d Printing

With the help of the Billings library TECH Center and a pair of Billings architects — one of them in training, the other practicing — a group of 10 Billings area teenagers learned last week how to design, render and print everyday items in three dimensions.
Deals & Offers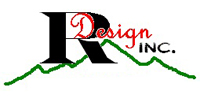 Call R Design Inc. today at 406-962-3655 for an estimate or ad…

Call 406-652-8426 to schedule a private party.

My favorite person to design for is you!