Amy Deines
In the second week of March, the Montana Board of Oil and Gas Conservation:

A decade ago, when Steve Bury and his family, drawn by the dinosaur digs, moved from Seattle to Glendive, the city's business district was a ghost town.

After profits jumped 40 percent in 2011, officials at SRS Crisafulli Inc. in Glendive faced a business problem.
Deals & Offers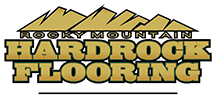 If you want to give your home or business a unique look, think…

My favorite person to design for is you!