Beetle-kill

MISSOULA — In the dictionary, a watershed can be a place defined by a specific river or drainage, or a crucial dividing point in time.
DENVER — Two Colorado companies have won contracts to thin national forests in Wyoming and Colorado, with some of the wood likely going toward heating homes.
Deals & Offers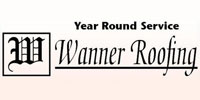 Wanner Roofing is a full service licensed and insured professi…

Since we are alcohol-free we are the perfect place for family time!