Check Cashing

Two men accused in a large check-cashing scheme pleaded guilty to charges on Friday in state district court in Billings.

Two men were charged Friday with forgery in an elaborate scheme that authorities said used homeless or transient people posing as construction workers to cash nearly $40,000 in forged checks.
Deals & Offers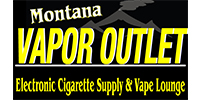 Billings newest Vapor Outlet!
When a room is 100% empty with no furniture to go around we ca…

For the past 40 years Rocky has established credibility by the…