Clean Water
SHERIDAN, Wyo. — A group in Sheridan says it's prepared to take legal action to prevent fluoride from being added to the city's drinking water.

Throughout the world, 783 million people do not have access to clean water. That's partly because 80 percent of the sewage in developing countries is discharged untreated into bodies of water, such as ponds and streams.
Deals & Offers

Seeing dimples on the sweet cheeks of a child is adorable. See…
A minor accident can be remedied using our spotting guide, but…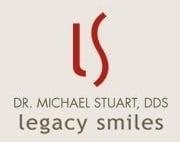 Dr. Michael Stuart DDS is currently taking on new clients!