Craig Naylor

The Civil War had its giants — President Abraham Lincoln and generals Robert E. Lee, Ulysses S. Grant and Stonewall Jackson among them.

Craig Naylor talks about the unknown heroes of the Civil War.

Part journalist and, apparently, part nurse, the poet Walt Whitman spent most of the Civil War caring for wounded Union soldiers, even writing letters home on behalf of some of them.
Deals & Offers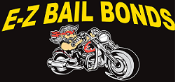 EZ Bail Bonds has proudly served the community for more than 2…

Since 2008, the D'Alton Law Firm has provided professional and…

Call 406-652-8426 to schedule a private party.