David Draine

HELENA — Montana's pension plans are on an "unsustainable course," and current contribution policies will never pay off their combined $4.3 billion in shortfalls, a researcher from the Pew Center on the States told legislators Tuesday.
HELENA – Montana faces a troubling situation with its public-employee pensions, with shortfalls totaling $3.9 billion, or $9,700 per household, a senior researcher for the Pew Center on the States told a legislative committee Tuesday.
Deals & Offers

FREE Estimates for Residential or Commercial Customers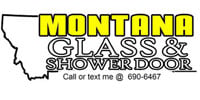 Call us now!!

Come visit the Farmer's Market each Saturday between July 19th…