David Wanzenreid
Providing hard-working, low-income Montanans access to adequate and affordable health care is one of the most effective ways to prevent and detect cancer early, treat cancer effectively and bolster the quality of life for patients enduring cancer treatment.

HELENA — When Jennifer Strickley first learned she had ovarian cancer, it was Planned Parenthood that detected the disease.
Deals & Offers

If your bank account is feeling the stress of the summer, make…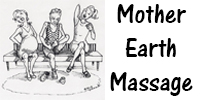 Visit our website for a list of all our massages.

As tanners themselves, VersaTan's owners were frustrated with …