F. Scott Fitzgerald

Tom McGuane, just in from getting his place buttoned up for fall, couldn't pass up a few M&Ms on the way to the phone.
WASHINGTON — In 1960, after the Pittsburgh Pirates defeated the New York Yankees in an electrifying seven-game World Series, the Yankees fired manager Casey Stengel, who had turned 70 in July. The Yankees said he was too old. He said, "I'll never make the mistake of being 70 again."
Deals & Offers

Contact us at 406-248-8807, 800-303-4161 or email us for more …
CC Insulation & Urethane specializes in residential and co…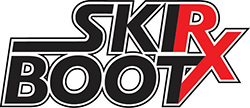 Every ski shop says this, we mean it.