Food Education

A half-dozen preteen boys sat around the table in a small room at the Billings Salvation Army building, barely able to keep their adolescent energy bottled up amidst outbursts of chatter.
Deals & Offers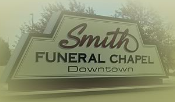 We care. We listen. We help.

Update your home with Mortarless brick siding. Do it yourself …

For more information visit our Facebook!