Food Poisoning
CHEYENNE, Wyo. — Andy Whitehurst of Riverton said he has had food poisoning three times in his life. Each incident occurred when he ate in restaurants certified to serve food, he said Wednesday.

The Maui Sweet Onion potato chips were "sick," and so was the soup, the dip, the cheese spread and Thai peanut tofu.
A group of conference attendees at Missoula's DoubleTree Hotel were treated at area emergency rooms for symptoms of foodborne illness Thursday evening, though it's unclear what the guests ate, where they dined or even if the diagnosis is food poisoning.
Deals & Offers

If you're going on vacation and can't take your cat, dog, or o…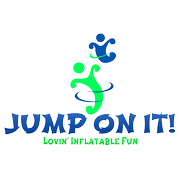 Take $50 off your first rental from Jump On It! Lovin' Inflata…

We are a husband and wife team, and truly love what we do.