Geophysics
With the number and severity of wildfires increasing dramatically, it's time to rethink management policies for our national forest system.

In a first-of-its-kind measurement of electrical conductivity, scientists have found that the plume of hot and partly molten rock that feeds the Yellowstone supervolcano may be larger than earlier believed.
Deals & Offers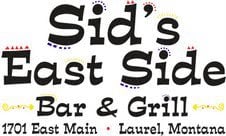 Sid's East Side Bar and Grill is family owned and has proudly …

If you are in need of business supplies like business cards, n…

Let us help you put a fresh coat of paint to that new investment!