Health Insurance Cooperative
HELENA – Deep within the "fiscal cliff" deal approved by Congress this week was a cut few people expected or knew of: Axing federal funds for new, nonprofit health insurance cooperatives.
HELENA — A budget deal cut by Congress this weekend preserved most of the funding for start-up loans to health insurance cooperatives, including one proposed in Montana — but not before Republicans, including U.S. Rep. Denny Rehberg, sought to eliminate the money.
HELENA — Organizers of a new health insurance co-op that would offer coverage to Montana individuals and businesses have applied for a start-up loan from the federal government, a step they hope will enable them to start forming the business next year.
Deals & Offers

If you're going on vacation and can't take your cat, dog, or o…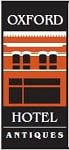 Stop into Oxford Hotel Antiques and find that one of a kind gift!