Hepatitis

Yellowstone and Missoula counties are tied for a record no other Montana county wants to break. Both counties had 17 pedestrian traffic fatalities between 2003 and 2012. As Americans are encouraged to walk more often — for health, to save money and to reduce fuel consumption — we should also…
Hepatitis means inflammation of the liver. While it can be caused by drugs or alcohol use, it's commonly caused by a virus. Chronic cases of viral hepatitis can lead to life-threatening diseases, including a scarring of the liver called cirrhosis, liver failure, or liver cancer.
Hepatitis is a serious disease of the liver caused by a virus. The most common types are hepatitis A, B, and C. Hepatitis causes inflammation of the liver that can lead to hospitalization and even death.
Deals & Offers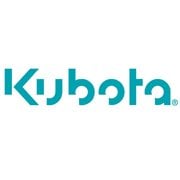 Visit us at 5548 Holiday Ave in Billings or click here to browse.

A professionally installed automatic sprinkler system is the s…