Higher Education Governing Board
HELENA – A Darby man who's a Montana State University graduate and an incoming law student at the University of Montana was appointed Friday as new student member of the Board of Regents, which oversees the Montana University System.
HELENA - The pay raises proposed for state employees over the next two years don't apply to employees of the Montana University System.

HELENA — Former U.S. Rep. Pat Williams told a legislative panel Wednesday the New York Times didn't misquote him but that his comments have been taken out of context by those who think he used the word "thugs" to refer to the entire University of Montana football team.
Deals & Offers

For the past 40 years Rocky has established credibility by the…

Contact us at 406-248-8807, 800-303-4161 or email us for more …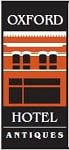 Stop into Oxford Hotel Antiques and find that one of a kind gift!