Jade Simon

Nathan Carroll and Jade Simon examine foot bones of a fast-moving, birdlike dinosaur in the paleo-lab at Montana State University. They consult with the Museum of the Rockies to confirm identifications of fossils in the Carter County Museum collection.

Jade Simon, a graduate student from Charleston, W.Va., is helping with the dinosaur collection at the Carter County Museum.

Tyrannosaurus rex stomped the subtropical delta in what is now Carter County as a seaway that covered much of the interior of the country began to recede 65 to 70 million years ago.
Deals & Offers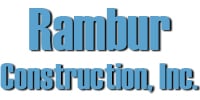 Rambur Construction Inc. is ready to help with all of your rem…
Here at CC Insulation & Urethane, we provide the best qual…

For the past 40 years Rocky has established credibility by the…