Jake Jorgenson

RED LODGE — It didn't surprise Bob Thomas that the Beartooth All-American Road generates an estimated $13.6 million and 176 jobs from nonresident summer visitors to this mountain town and surrounding Carbon County.

Jake Jorgenson, left, completed a survey of the economic impact of the Beartooth Highway on surrounding communities.
Deals & Offers

We are a husband and wife team, and truly love what we do.

Wet spots in your yard could spell trouble for you down the ro…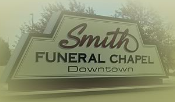 Help with the emotional and financial security of your loved o…