Jeff Vogel
CHEYENNE, Wyo. -- Wyoming tax officials are aware of the proliferation of "tax zappers," who skim sales tax money that should have gone to states.

CASPER, Wyo. — All real estate is local. The same might be said for community banks.
Deals & Offers

Stop on by or call 406-652-1130 for more information today!

If the stormy summer season has left your car with numerous di…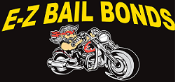 EZ Bail Bonds has proudly served the community for more than 2…