Jennifer Mckee

First came the hailstorm, then the rush to assess the damage — and now for many businesses, the chance to cash in on repairs.
HELENA — In Montana, as many as 20,000 holders of individual health insurance policies are getting or will get letters from insurers saying their current policies don't comply with Obamacare regulations and are being "discontinued." But insurers say the letters are not cancellations, and tha…
Editor's note: This story is the second of a two-part series on Montana's new health insurance marketplace, a key component of the Affordable Care Act, President Barack Obama's signature health-care reform law.
Deals & Offers

We have been your local print provider for 45 years, and we ha…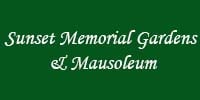 ~ TOGETHERNESS: A HUSBAND AND WIFE CAN SHARE THEIR CHOICES AND…

We are a husband and wife team, and truly love what we do.