Jeran Artery
CASPER, Wyo. — County clerks in Wyoming did not begun issuing marriage licenses to same-sex couples Monday, despite a U.S. Supreme Court decision that opened the door to gay nuptials in five states.
CHEYENNE, Wyo. — For years, Democratic lawmakers in Wyoming have floated bills aimed at preventing discrimination against gays and lesbians but have found little support. Now, they seem to have gained some — among Republican lawmakers.
Deals & Offers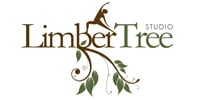 Work towards your health and wellness goals with all of our we…

If you want the real TexMex taste then come over to Torres Café!

For complete roofing, siding, and window installation and main…