John Proctor
The most beautiful music in "The Crucible" came at one of the opera's saddest moments Saturday night at the Alberta Bair Theater.

At a rehearsal for Rimrock Opera Company's production of "The Crucible," tenor Joshua Lawlor as John Proctor belts out his anguish.
Deals & Offers

Fight the Bitter Cold this Winter with a Remote Starter!

► Lawn Maintenance & Landscaping Services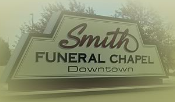 We care. We listen. We help.