Ken Brown

In August 2012, Vicki Plum returned to her Colstrip home to find her son's 6-year-old miniature dachshund, Sockrates, at the bottom of the stairs, unable to move his hind legs.

Mike Mallory walked along the sidewalks surrounding South Park on Wednesday morning, pulling his dog Red in a bright yellow wagon behind him while going through his morning routine of picking up trash and debris — not for a job, but because of the kindness people have shown him over the last…

GLASGOW — The days have blurred for Lee Nelson.
Deals & Offers

As tanners themselves, VersaTan's owners were frustrated with …

As a beloved member of your family, your pet's health should a…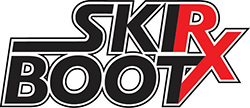 Every ski shop says this, we mean it.