Life Sentence

New Mexico resident Kelley Hollingsworth testifies Friday about being sexually assaulted in 1997 by serial rapist Toby Griego. Judge Russell C. Fagg gave Griego 22 sentences of life in prison without the possibility of parole for raping three women in Billings and attempting to rape a fourth.

HELENA — A federal court judge in Helena handed down a life sentence to a Browning man Monday for violently raping a 51-year-old grandmother last year.

Adrian Gary Goodbear will spend the rest of his life in federal prison for beating to death his 6-year-old daughter two years ago, a federal judge ruled Thursday.
Deals & Offers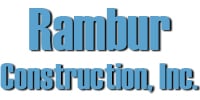 Rambur Construction Inc. is ready to help with all of your rem…

Qualified Service Technicians Available

For the past 40 years Rocky has established credibility by the…