Mike Burnett
CASPER -- Mike Burnett remembers the exact day he realized that Casper needed to do something different to curb meth use in the area.
CASPER — Roughly five years ago, methamphetamine was establishing a hold on Casper streets.
Deals & Offers

Locally owned and operated by Randy Benson since 1999. Benson …

PERSONAL TRAINING BY SESSION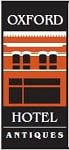 Stop by & look for the red slash items - 50% off!