Morrison Family Endowment

Rocky Mountain College students Janie Rife, Koree MacMurdie, Travis Kuehn, Jacob Scharbrough and Keli Rhea Mitchell have been chosen to sing with famed opera soprano Pamela South at a recital Saturday.
Rocky Mountain College student vocalists Koree MacMurdie, baritone; Travis Kuehn, tenor; Janie Rife, mezzo soprano; Jacob Scharbrough, tenor; and Keli Rhea Mitchell, soprano, will perform with opera star Pamela South.

A soprano who sang leading roles with almost every major opera company and with opera greats Placido Domingo, Luciano Pavarotti and Beverly Sills will be a guest artist and teacher at Rocky Mountain College in March.
Deals & Offers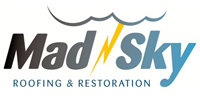 Today's homeowners, regulatory agencies and insurance carriers…

A simple change of windows and doors can alter the entire atmo…

If you want the real TexMex taste then come over to Torres Café!