Nsa
U.S. intelligence agencies' failure to "connect the dots" before 9/11 precipitated a rush to collect vast amounts of electronic information. That pursuit of information led to egregious overreach by the National Security Agency to gather vast amounts of electronic data from America and all o…

In response to the recent Edward Snowden controversy, United States Senator Jon Tester talks about his ideas for balancing the need for security versus civil liberties to the Billings Gazette editorial board.
After 9/11, there was a widespread expectation of many more terrorist attacks on the United States. So far that hasn't happened. We haven't escaped entirely unscathed (see Boston Marathon, bombing of), but on the whole we have been a lot safer than most security experts, including me, expect…
Top headlines delivered to your inbox daily.
Follow The Billings Gazette

Popular Stories
Deals & Offers

Stop by today (406) 370-1752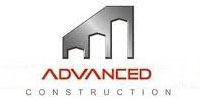 Request a Quote Online Today!