Pat Saffel

MISSOULA − A Montana Rail Link freight train has derailed near Fish Creek, sending three aircraft fuselages down a steep embankment into the Clark Fork River.
MISSOULA — River lovers relax: A planned shutdown of several federal streamflow gauges in Montana didn't happen – despite warnings to the contrary.

TURAH — Raise an oar to a new reach of river. On Wednesday, seven miles of off-limits water reopens to public floating.
Deals & Offers
At Big News Photography, we're dedicated to making women feel …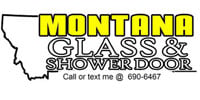 If you got broken shower glass, call us now!!

For the past 40 years Rocky has established credibility by the…