Patricia Fazio
Concerning the the Bighorn Basin horses bound for slaughter in Canada, there seems to be a misconception that the 37 horses purchased by Bovary Exports have already been slaughtered. Not so. They are in a holding facility in Shelby for 30 days, but the clock is ticking. The American Wild Hor…
CHEYENNE -- State Rep. Sue Wallis says the Obama administration's proposal in its 2014 budget that would effectively ban the slaughter of horses for human consumption is "a pretty sorry situation."
GILLETTE, Wyo. — The Campbell County attorney says a fraud allegation against a state lawmaker is unfounded.
Deals & Offers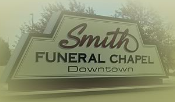 Smith Funeral Chapels has 6 locations to better serve your fam…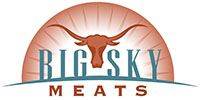 Let us come to you!

From Auto & Home to Health, Life, and Business Insurance, …