Renee Seacor

Carrying signs reading "More wind, less hot air" and "Companies get the profits," about 85 people attended a noon rally Saturday calling for solutions for climate change.

Billings fourth-graders discovered on Friday that the best way to learn about trees is to swing from them.
Deals & Offers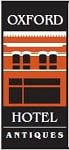 From antique furniture to rusty iron we can help with your creation!

Women's Self-Defense Workshop - $40.00

Stop on by or call 406-652-1130 for more information today!