Rocky Skier
RED RIVER, N.M. -- Rocky Mountain College freshman Frida Svedberg finished 11th on Saturday in the women's slalom at the Jade Enterprises/University of New Mexico Invitational at Red River.

NBC gave Andrija Vukovic, a freshman skier for Rocky Mountain College, a special shout-out during Friday's opening ceremony for the Winter Olympics, identifying him during its coverage of the parade of nations as a member of the Serbian ski team.
Deals & Offers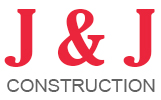 Operating as an independent contractor since 1992, in Yellowst…

We are a husband and wife team, and truly love what we do.

We have 29 years of experience in residential and commercial p…