Subprime Lending

HELENA -- For people behind on their mortgages and facing possible default and loss of their homes to foreclosure, there is still hope, although the fight to save a home can be long and frustrating.

Billings businessman and City Councilman Mark Astle had his check for $149.66 to pay for Internet and cable services cashed twice over two consecutive days in June.

Businesses, which make up 16 percent of U.S. gross domestic product, aren't spending much money.
Deals & Offers

Dent Proz Paintless Dent Repair fixes dings, dents, and hail d…

Paintless Dent Repair is a growing alternative to traditional …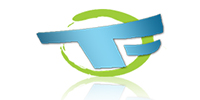 Decorative Window Films may be just the solution you are looking for!