Syphilis
BISMARCK, N.D. — BISMARCK, N.D. — Sexually-transmitted diseases, especially syphilis and gonorrhea, are on the rise in North Dakota.
BISMARCK, N.D. — The dramatic jump in sexually transmitted diseases in North Dakota has state health officials trying to reverse the trend by raising awareness among not only residents but also doctors.
CINCINNATI - As life moves to the Internet, a growing number of public health agencies are signing on to social networking sites - not to find friends but to fight syphilis, AIDS and other sexually transmitted diseases.
Deals & Offers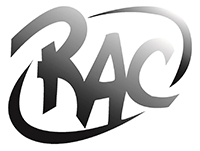 Improving your life by creating the perfect car or home audio …

The main benefit to hiring a general contractor is we arrange …

Visit us today!