Teacher Salary
CASPER, Wyo. — Wyoming teachers are paid more than many of their colleagues in neighboring states, but state lawmakers on Friday continued to discuss whether the pay is adequate given the economic climate and teacher quality.
CHEYENNE, Wyo. — A Cheyenne school district must disclose teacher salary information to a daily newspaper, the Wyoming Supreme Court ruled Tuesday.
CASPER, Wyo. — More first-time teachers are bringing their out-of-state educations to Wyoming, and money is the reason, according to a report released Thursday.
Deals & Offers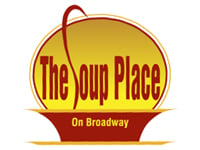 The Soup Place on Broadway now offers take-out meal options fo…

Let us run to the store for you and deliver it to you!

We can be reached at 406-248-8807 or 800-303-4161.  Stop in we…