Tioga
TIOGA, N.D. — North Dakota's Health Department has confirmed that diesel fuel and antifreeze were introduced to water lines serving an apartment complex in Tioga.
MINOT, N.D. — Public school enrollments are on the rise in the western North Dakota oil patch.

TIOGA, N.D. — Brenda and Richard Jorgenson have a long list of reasons that they dislike and fear the oil well reserve pit buried on their land, located a half-mile from their house.
Deals & Offers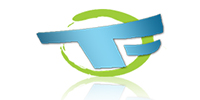 If you are looking for a rather inexpensive solution to High E…

Thinking of adding an additional bedroom, bathroom or office? …

Call today for a free estimate! (406) 861-9928