Tony Bonse

Tony Bonse, of Casper, is among the first 30 students to graduate from Wyoming Catholic College, which opened four years ago near Lander.

CHEYENNE, Wyo. — Tony Bonse said his four years at Wyoming Catholic College were the hardest yet most wonderful of his life.
Deals & Offers

Since we are alcohol-free we are the perfect place for family time!

Click Here for more info!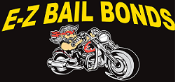 EZ Bail Bonds has proudly served the community for more than 2…