Trinity Church
Stacey LaCrecca and Cassie LaCrecca have opened two stores in one space to focus on boutique clothing and designs.
Passionate testimony from neighbors of Ramada Park persuaded the City Council on Monday night not to put the undeveloped parkland up for sale.
Deals & Offers

Stay Cool Make your home beautiful with new windows and siding!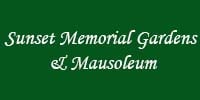 Benches may be designed to fit one's personal expression with …