University Of Montana S Bureau Of Business And Economic Research
Can you believe that it's been nearly two decades since the craft brewing industry first took hold in downtown Billings?

Montanans turned to the eastern half of the state for optimistic economic news in 2011.

HELENA - Dick Anderson is used to taking risks.
Deals & Offers

Let us help you put a fresh coat of paint to that new investment!

At American Auto Body you can trust our 28 years of experience…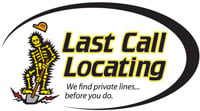 It is tough to know where Private Utility Lines are if you di…