Search / Found (3)
This year marks the 20th anniversary of the North American Free Trade Agreement between the United States, Canada and Mexico. But you won't see Montanans blowing out candles to celebrate.
Just who is Montana Attorney General Tim Fox working for anyway?
Top-of-the-line value, bottom-line prices! Preferred customer sale! Deal of the Century! All of these slogans are normally associated with used-car sales, but they can also apply to the way our publicly owned coal is sold.
Deals & Offers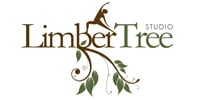 Come and experience the opportunity to create a masterpiece wh…

Seeing dimples on the sweet cheeks of a child is adorable. See…