RSSGazette 125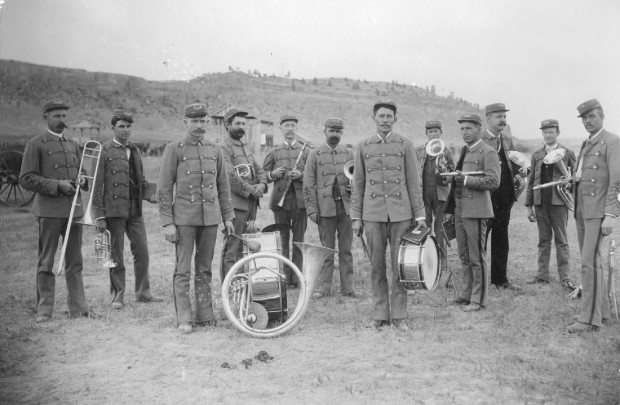 Scarlet fever ignited a feud between city fathers and Billings' pugnacious school board in the spring of 1886.
To mark The Billings Gazette's 125th anniversary, we looked back at news on this date from earlier editions of The Gazette and the frontier pu…
Photo galleries
Digital exclusives
On May 2:
In 1910: "The first Asher flat work ironer to begin operation in Montana was installed at the Billings laundry last week, producing results far beyond the expectation of its proprietors. The Asher system is particularly adapted for ironing fine table linen, bed and household linens."
In 1935: "The state grazing commission has recognized 18 grazing districts, embracing approximately 8,000,000 acres. ... Two of the 18 contain most of the land in this county north of the Yellowstone River and east of the Rimrocks. They are the Alkali Creek and Buffalo Creek districts."
In 1987: "The Cinco de Mayo celebration, sponsored by Our Lady of Guadalupe Catholic Church, will be dedicated this year to the memory of former city councilman James Gonzales. Gonzales, who died in April, was a leader in the Hispanic community and represented the South Side in the City Council from 1977 to 1985."
Deals & Offers
Call Today for an appointment, and like my Facebook page to re…
If you have a personal trainer, you may be paying in the range…