RSSSpecial Section: Flooding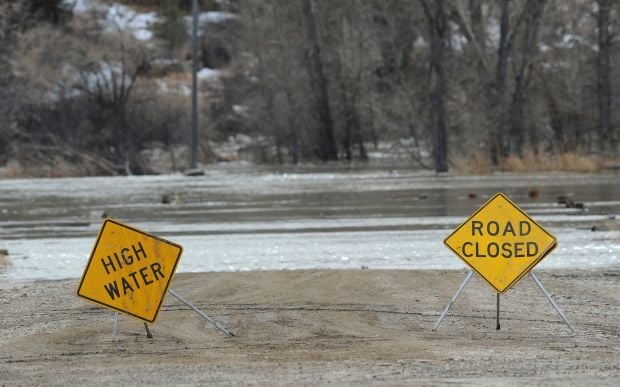 HELENA — The president has signed a disaster declaration for Montana over damage caused by widespread flooding and ice jams early last month.
President Barack Obama signed the declaration Thursday that makes federal funding available on a cost-sharing basis to state and eligible local governments and some private, nonprofit organizations for repair or replacement of facilities damaged by recent flooding. The counties affected are Broadwater, Dawson, Golden Valley, Jefferson, Lake, Musselshell, Park, Pondera, Prairie, Ravalli, Richland, Rosebud, Sanders, Stillwater and Wheatland.
The declaration also makes federal funding available on a cost-sharing basis for hazard mitigation measures statewide.
The Federal Emergency Management Agency said additional designations may be made at a later date if requested by the state and warranted by the results of further damage assessments.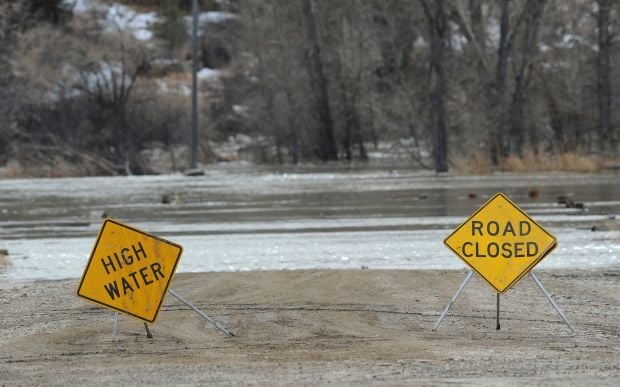 HELENA — Gov. Steve Bullock is asking President Barack Obama to issue a federal disaster declaration for Montana due to widespread flooding and ice jams last month.
Bullock's letter, dated Friday, explains that unusually high amounts of precipitation fell over the winter and cold weather allowed thick ice to develop on rivers and streams so when the snow melted quickly in early March, it caused ice jams and flooding.
Bullock says the flooding caused widespread damage to roads, culverts, bridges and public buildings. He says the cost of responding to the recent flooding have exceeded the state's resources.
Fifteen counties declared an emergency or a disaster; seven towns declared an emergency while the Crow, Northern Cheyenne and Blackfeet reservations also sought assistance.
Federal funds are not available to pay for private property damage.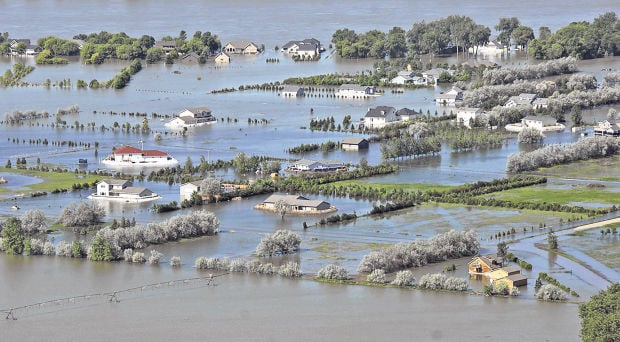 BISMARCK, N.D. — The Army Corps of Engineers says there is plenty of room in upper Missouri River reservoirs to handle spring runoff, but some groups are urging the agency to step up dam releases sooner rather than later.
Officials with North Dakota's State Water Commission and a county water board in the Bismarck-Mandan area both are pushing the corps to guard against flooding like the region experienced three years ago when hundreds of thousands of acres of mostly farmland were devastated in Missouri River states.
"Constant vigilance must be maintained," Water Commission engineer Bruce Engelhardt said.
The corps is holding a series of public meetings in Missouri River states on its plans for managing the river this year. Meetings were held in Bismarck, N.D., and Pierre, S.D., on Wednesday. Corps officials reassured those in attendance that while mountain snowpack is about a third higher than normal, there is plenty of room for the water.
Officials forecast spring runoff at 32 million acre feet — 27 percent above average but well below the 61 million acre feet recorded in 2011. Available storage in river reservoirs is at about 53 million acre feet.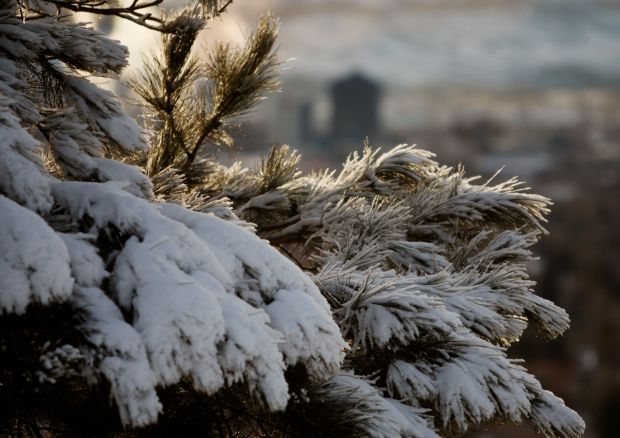 Another snowy month across Montana brought the statewide snowpack through March near the levels seen during the same time in 2011. That year, a combination of runoff, heavy rain and warmer temperatures left much of the state scrambling to respond to significant flooding.
According to the monthly water supply outlook report from the U.S. Department of Agriculture's Natural Resources Conservation Service in Bozeman, as of April 1, Montana was at 143 percent of normal snowpack and 156 percent of the same time last year.
Statewide snowpack, at 22.2 inches of snow water equivalent (SWE), was the second-highest in 34 years of recording. In 2011, SWE over the same time was 20.9 inches.
However, the NRCS report cautioned that while levels might be slightly above those in 2011 in most areas, it doesn't mean similar flooding will happen.
In 2011, the time after April 1 is, according to the NRCS, "where the faucet turned on," with higher-than-usual continued snowpack increases, a handful of heavy rainstorms causing significant runoff and temperatures warming enough in May to start snowmelt and peaking later than normal in June.
Content Match
Follow The Billings Gazette
Popular Stories