RSSWildfire
The Latest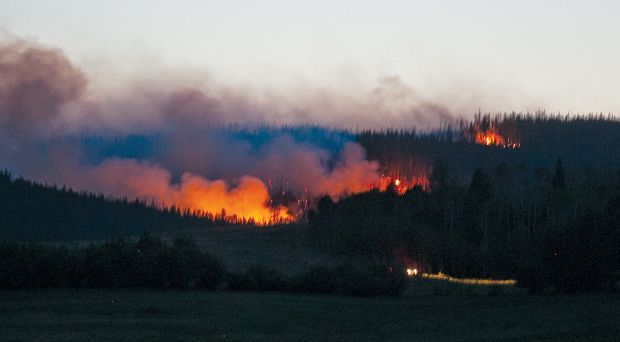 GRANTS PASS, Ore. — Despite widespread drought in the West and expectations of an above-average wildfire season, wildfires have burned less than half the 10-year average area so far this summer.
U.S. Forest Service Chief Tom Tidwell said Wednesday that largely has been a matter of luck, with the hot windy weather known as "red flag" days not lining up with the lighting strikes that start most fires, particularly in California.
But that is changing, he said from Washington, D.C. Eighteen large fires were burning in the Northwest with intensities not normally seen until August.
With only about $1 billion budgeted for fighting wildfires, the Forest Service expects by late August to once again have to tap other funds, such as forest thinning projects, to continue fighting fires as the season goes on into the fall, Tidwell said. Last year, that amount was $500 million.
"If we can stop a fire from coming into a community, we will stop it," he said. "Cost is just an outcome. It isn't what drives our actions. What drives our actions is safe, effective suppression tactics."
Content Match
Follow The Billings Gazette

An interactive showing active blazes and charting more than 50 years of wildfire devastation