RSSWildfire
The Latest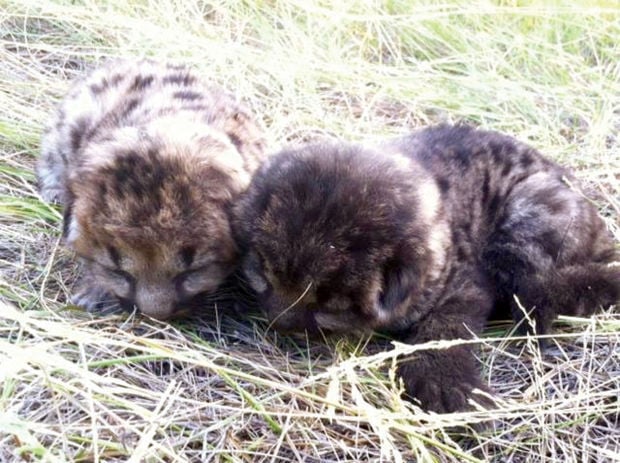 FLORENCE — One of the firefighters on the crew that found a pair of mountain lion cubs in a fire near Florence said she's glad both animals got out of the situation unharmed.
Elizabeth Shellenbarger, a member of the Bitterroot National Forest Helitack crew based in Hamilton that was one of the first teams to respond to the Three Mile fire, said she was on the ground Friday afternoon digging a fire line when her crew started hearing noises.
"We kept hearing a sound, it sounded like a bird crying," she said.
Minutes later, one of the seven-member crew yelled out to the others that they had found a baby mountain lion. Shellenbarger said it was in some thick brush by a log that was on fire. The crew grabbed the animal, and then called in a bucket drop from a helicopter, which doused the area with 600 gallons of water.
"Right after the water hit the ground, we realized there was a second kitten that got hit by the brunt of it," Shellenbarger said.
Content Match
Follow The Billings Gazette

An interactive showing active blazes and charting more than 50 years of wildfire devastation