RSSWildfire
Latest news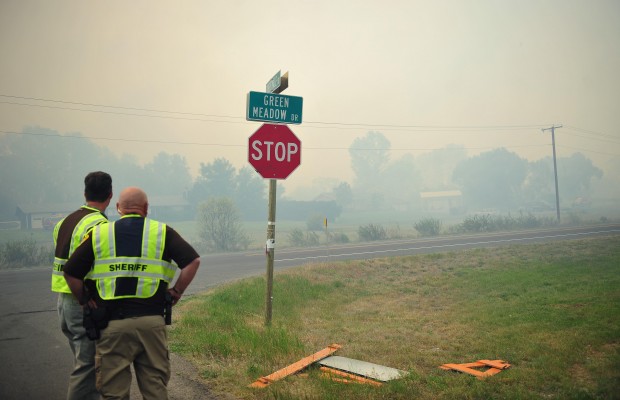 View photos from wildfires around Montana.

More evacuations are being ordered due to heavy winds and increased activity with the Corral Fire in the Scratchgravel Hills northwest of Hele…
HELENA - A wildfire erupted in the Scratchgravel Hills northwest of Helena, sending a plume of black smoke skyward and prompting the evacuatio…
The Latest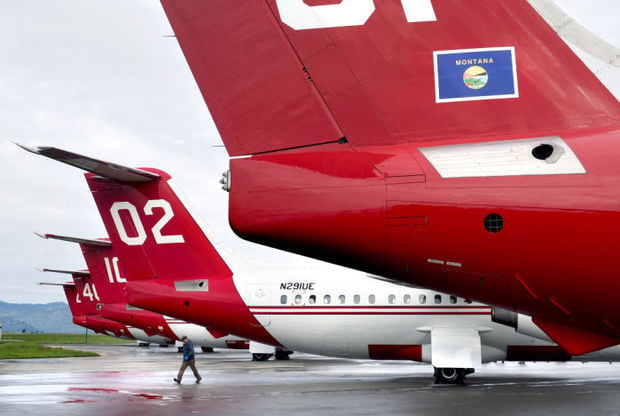 MISSOULA — Neptune Aviation's big firefighting jets are all back in Missoula for the winter, while their owners watch the mailbox for news of their flying future.
"The Forest Service is coming out with seven of what we're calling the Next-Gen 2.0 contracts," Neptune Chief Executive Officer Ron Hooper said. "We expected to see the notice on the first of November. We're anxious to see the RFP (request for proposals) so we can see how many aircraft we've got working next year."
Neptune still has three years remaining on its "legacy" contract with the Forest Service that covers six of its aging P2V propeller-driven retardant bombers and one of its new BAe-146 jet bombers. But its one-season contracts for three more BAe-146s have expired.
Meanwhile, the company has brought on two more of the jets, for a total of six. The BAe's are Neptune's answer to the Forest Service's next-generation air tanker policy, which calls for a private fleet of 18 to 28 modern aircraft able to carry at least 3,000 gallons of fire retardant and travel at least 350 mph to fight forest fires.
Five other companies have successfully landed next-gen contracts. Several of those challenged Neptune's bids for a slice of the business and got its contract awards overturned.
Content Match
Follow The Billings Gazette

An interactive showing active blazes and charting more than 50 years of wildfire devastation