Live coverage: Cat-Griz football
Live updates from the 112th Montana-Montana State football game at Washington-Grizzly Stadium in Missoula.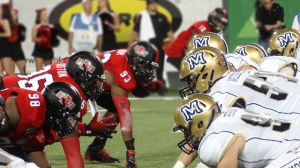 NOTE: The following is Phil Sites' account of the Montana State/Arkansas State game from Centennial Bank Stadium in Jonesboro, Ark. Sites is a former Gazette sports staffer. Be sure to check out Phil's awesome photo gallery from the game.
Popular Stories