MISSOULA — Christina Stevens was on the runway at Missoula International Airport when the text she'll never forget came from her daughter.
Darian Stevens' dream had become reality. The 21-year-old slopestyle skier would represent the United States at the Winter Olympics in South Korea.
"I just sobbed right there on the plane," recalled Christina, the principal at Meadow Hill Middle School. "Then you come home and put away your stuff and go to work and then one day (last week) I was driving down the hill on my way to work and started crying again."
It's certainly understandable. An emotional high you hit after six years of living and dying through your daughter as she scratches and claws for a dream. Six years of missed moments because your little girl is in some other state becoming a young woman on her own.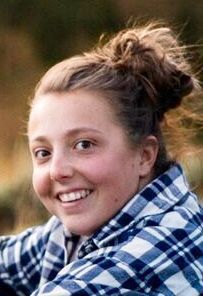 Imagine someone sitting you down when your daughter is a high school freshman, insisting you need to let her go. You need to get her to Utah or wherever in the world she needs to be to train and compete.
Even Darian herself was having trouble processing her situation as late as last weekend. She took off for this faraway place no one can spell on Tuesday and took part in opening ceremonies Friday night (Montana time). Now she's trying to find a comfort zone before her moment of truth this Friday night (Montana time).
"It doesn't really matter how I do in the long run," insists the former Sentinel student. "I get to be an Olympian the rest of my life."
All the training and travelling and fighting through injuries comes down to this one evening. It'll actually be Saturday afternoon if you're Darian's parents watching from PyeongChang, but that's maybe better left unexplained because time zones can be so darn confusing.
Darian has just a few days left to make the most important strategical skiing decision of her life: Play it safe with her slopestyle routine or go for broke and risk missing the finals altogether.
"I'd say it's a mix of both of those," she said. "You want to put down the best run you can but you also have to consider that if you're going to mess up on one trick in all three runs, it's not worth doing it.
"You have to balance your best tricks with what you're capable of doing every single run so you can land your runs."
The pressure is unlike anything most of us will ever feel on an athletic stage. It's not like football or basketball where you have a bad night and find comfort in knowing there's another game next week. For Darian, this could be now or never.
"It is the Olympics, but I know I personally don't perform that well when I tend to freak out," she confessed. "So I'm just going to have fun and ski with my friends and have a good time."
One of Darian's friends is Maggie Voisin of Whitefish, a 19-year-old who is among the favorites to win slopestyle gold. Recently she became the first American woman to win at the X Games.
Stevens is flying under the radar. Maybe that will be a good thing.
"I'm definitely capable of doing top-10, but I would like to do better than that," she shared. "I think if I make my best run I can do pretty well."
Regardless, you better believe Darian takes pride in representing her beloved hometown of Missoula. She's enjoying her stay in the Olympic village and she'll take in some of her personal favorites like men's slopestyle skiing, halfpipe skiing and snowboarding, speed skating, hockey and curling.
This isn't your garden variety college athlete, folks. This is an Olympian from the Garden City. Go ahead, try to come up with someone else from Zootown that has soared to this height. It may take you a few minutes.
Then while you're pondering that, feel good about Darian the human being. A family-oriented individual who still takes time to call her parents after every competition, no matter how disappointing the results.
You better believe those parents are proud. And worthy of their own round of applause for the sacrifices they've made to get Darian to South Korea.
"There were times we thought, 'Uh, is this worth all of this?'" offered Christina. "Now it's like, 'How do you not say it's worth it!'"
We all love a happy ending. Darian figured she had hers by getting to South Korea and the rest is icing on the slopes. 
Knowing how relaxed and focused she is heading into Friday's event, something tells me this is going to get even better.