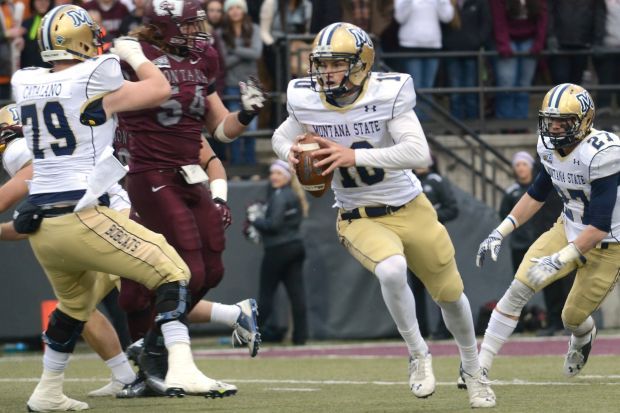 Montana dominated Montana State in the 114th meeting between the long time rivals in front of a record 26,352 fans at Washington-Grizzly Stadium. Final score: Griz 34, Cats 7. The Bobcats turned the ball over seven times and the Grizzlies took advantage in a big way.
Here is a quick recap, plus a summary of what it means for UM, MSU and the rest of the Big Sky Conference:
KEY MOMENT: Trailing by 10 points in the first quarter, the Bobcats were on the march. They had the ball inside UM's 10 and were in position to cut into the deficit. But on third down, Jake Bleskin underthrew a well-designed screen pass to Tiai Salanoa and it was intercepted by 300-pound defensive tackle Tonga Takai. It was a devastating turnover for MSU, but was huge for the Griz, who went on to increase their lead when QB Jordan Johnson hit Jordan Canda with a short touchdown pass a few plays later. The drive included a scramble touch-pass on third down from Johnson to Jamaal Jones, and later a 43-yard zone read burst by Johnson well into Bobcat territory. Everything seemed to turn with Takai's interception.
IT WAS OVER WHEN ... Jake Bleskin threw his fourth interception of the first half. Bleskin was flushed to his right and tried to force a pass into Mitchell Herbert, but cornerback Joshua Dennard was right on top of it and snared the ball. The Grizzlies took over and eventually scored on a short Jordan Johnson rollout pass to Mitch Saylor. That made the score 27-0 with 3:05 remaining before halftime. That touchdown was a backbreaker, and another MSU mistake caused it. Chad Newell, one of the best special teams players in the Big Sky, had a personal-foul roughing penalty on Montana punter Chris Lider that gave Montana an automatic first down and, eventually, a four-possession lead.
TOP OFFENSIVE PLAYER: Jordan Johnson. Wasn't he supposed to be hobbled with a left ankle injury? Johnson played his best game of the season in his final Cat-Griz start, throwing for 313 yards, rushing for 80 more and protecting the football for the majority of the game. Johnson looked like the player he was in both 2011 and 2013. The surprise may have been the ease with which he did it. Johnson was in a walking boot on Tuesday and gimped around at practice later in the week. But he looked totally healthy, and the Bobcats didn't have much of an answer. Johnson left the game late to a standing ovation.
The Cat-Griz Insider blog is the one-stop spot on the Web for all the news and opinions pertaining to Montana Grizzly and Montana State Bobcat athletics. Comments are open!
Contributors

Sportswriter for The Billings Gazette covering Montana and Montana State athletics in addition to various high school sports.

Online sports editor for The Billings Gazette.
Get weekly ads via e-mail
Deals & Offers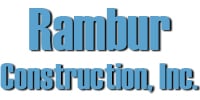 Your roof is fundamental to the future comfort, safety and pro…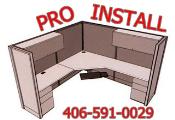 With over 20 years of experience we can help you set up your o…

All Specials $150 - Hurry - limited amount of space available! 
Featured Businesses