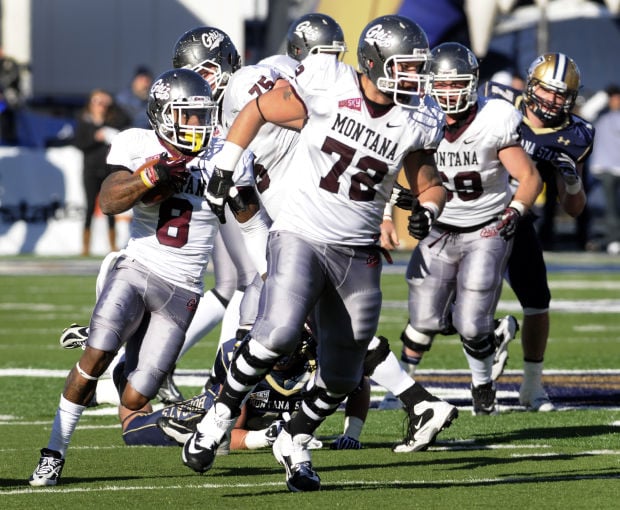 Earlier in spring practice, Montana offensive line coach Scott Gragg had some very high praise for returning left tackle John Schmaing, telling GoGriz.com:
"If you look at just the grades, not necessarily production, John graded out better than our three starters who just left us from last year. He's a really consistent player. As a junior next year he's going to be the next guy that the NFL will have its eyes on. He's just becoming a very good player, and doing some really good things. It's neat to see a Montana kid playing as well as he is, and he's going to move into that leadership role for us on the offensive line. My expectations are super high for him."
That's important for the Griz, because Schmaing, a Billings Senior product, is the only returning offensive lineman entrenched at the same position he played last season. Trevor Poole also returns, but he's being moved from left guard to right tackle, where Gragg says he's more comfortable. Other than that, UM's offensive line will have a different look in 2014 than it did a year ago.
This chart breaks down the difference:
| | | |
| --- | --- | --- |
|   | 2013 | 2014 (projected) |
| LT | John Schmaing, So. | John Schmaing, Jr. |
|  LG | Trevor Poole, Jr. | Jordan Hines, Sr. |
| C | Kjelby Oiland, Sr. | Logan Hines, Jr. |
|  RG | William Poehls, Sr. | Ben Weyer, So. |
| RT | Danny Kistler, Sr. | Trevor Poole, Sr. |