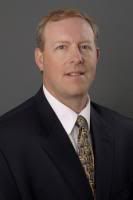 He just might be. Pease, the wide receivers coach for Boise State, has been rumored to be a strong candidate for the head coaching job at Montana, as well as for the offensive coordinator job at Arizona State.
Now there are rumblings that he may be THE guy for the Griz.
Though we know that Utah offensive coordinator Dave Schramm and Carroll College head coach Mike Van Diest have done phone interviews already, we suspect Montana athletic director Jim O'Day will have a face-to-face meeting with Pease (along with other candidates, perhaps) at the Fiesta Bowl this weekend, where Boise State is facing TCU.
O'Day is heading off Glendale, Ariz., tonight.
What would Pease bring to the Griz? For one, a record of success. Pease has done well wherever he's gone, be it at Boise State or as the offensive coordinator at Baylor or at Kentucky.
He's also got tons of experience at the FCS level, in particular the Big Sky Conference. Pease served as assistant head coach, offensive coordinator and quarterbacks coach at Northern Arizona from 1999-2000.
Most notably, though, Pease is a Griz. He was also the offensive coordinator and quarterbacks coach at Montana from 1996-1998, and was an offensive assistant coach for the Grizzlies from 1991-1995. He played quarterback at UM from 1985 to 1986.
There's just one thing missing: He has never been a head coach at the college level.
By all accounts he is a fiery guy. Some have described him as being a jerk, but a lot of people said that about Hauck, too.
By no means is Pease leading the pack officially, but keep an eye on what happens next. We're supposed to know UM's finalists by the end of this week.