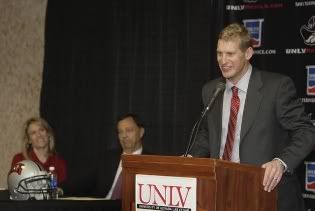 ... somebody with a great coaching background, somebody with some kind of tie to the Grizzly program, and a person the athletic department is certain can continue the winning tradition left behind by Bobby Hauck.
What ... you thought you'd get the answer here already? The least we can do is give you a few potential candidates for what is the most high-profile FCS coaching job in the nation.
Here are some names to chew on:
Other than that, your guess is as good as ours. Who is your pick to be Montana's next head coach? Whoever it is, he's got an uphill climb to match Hauck's success.