Summer league basketball has taken on a life of its own for high school athletes and coaches in Montana. Not many days go by without a tournam…

This is the second in a series on the quest for the best Montana high school football fields. Today Slim Kimmel visits Blue Pony Stadium in Havre.

HELENA — Last year, the Shodair Soccer Classic treated fans to a pair of shootouts, both won by the East.
×
Betcher, Manuel, Samuelson discuss playing in front of college coaches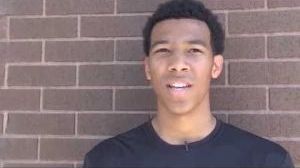 Samuelson, Betcher, Manuel discuss AAU competition level

Jared Samuelson, Danny Betcher and Kendal Manuel recently returned from playing AAU basketba…
Montana field rankings: No. 5 - Havre's Blue Pony Stadium

Havre football coach Jason Christenson talks about the atmosphere at Blue Pony Stadium creat…

Ronan football coach Jim Benn talks about the school's artificial turf field.