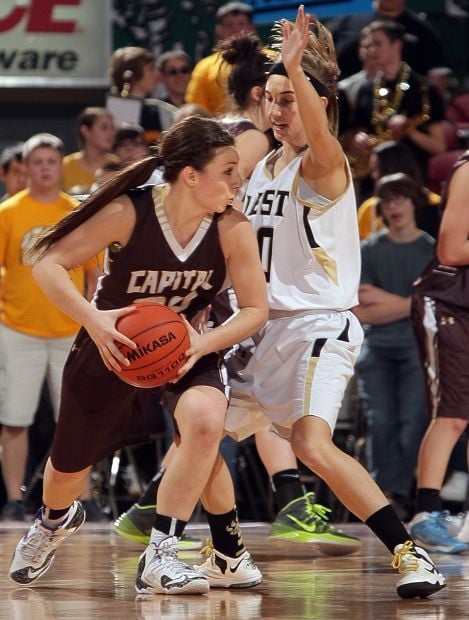 Though there isn't a headliner like Olivia Roberts or Jill Barta in this year's junior or senior classes, Montana still boasts a strong group of girls basketball players that features four or five potential Division I recruits.
"We're missing the really big dogs," said Missoula Sentinel coach Karen Deden, "but I think, overall, a lot of teams have improved."
Deden, who played her college basketball at the University of Washington from 1988-91 and then professionally in Japan and France, has coached three DI players the past three years at Sentinel.
Roberts is at Wyoming after winning three consecutive state titles with the Spartans. DJ Reinhardt, a 2012 graduate, and Maddie Keast, 2014, are at Montana.
Deden called another future Grizzly, Helena Capital's McKenzie Johnston, the best high school player in the state. Beyond Johnston, Hamilton's Taylor Goligoski and Jaylee Albert and Great Falls' Lizzy Klinker and Nora Klick are also in the mix for DI scholarships, though it's unlikely all four end up playing at the top level.
GazPrepSports Blog
The Montana high school sports blog.
Contributors
Online sports editor for The Billings Gazette.