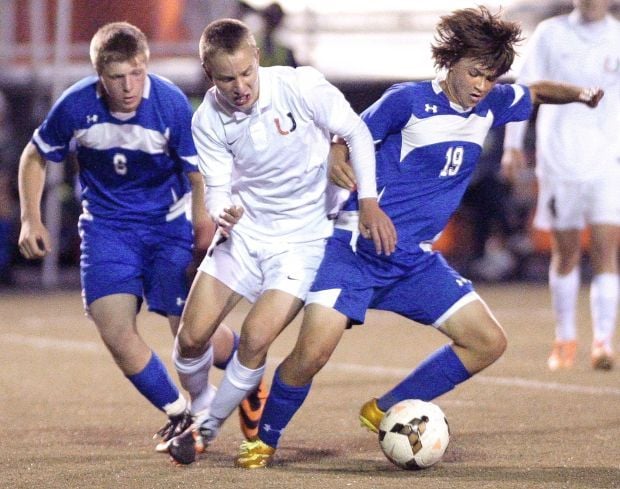 Following last Thursday night's 2-1 win over West, Senior's boys finished their four Billings Cup matches unbeaten and clinched the top spot in our annual intra-city competition. The Broncs won three of their four matches against Skyview and West and finished with a +9 goal differential, a pretty dominating performance. West and Skyview still have a match to play on Thursday, but the Broncs' 10 points are well out of reach for the second-place Golden Bears. 
Skyview's girls have a pretty solid grip on the Cup, as well. The Falcons lead West by three points, and a Bears' win on Thursday when the teams meet up would put both squads on nine points. But Skyview has a better goal differential, and West would have to win by three goals to share the Cup and win by at least four goals to win the Cup outright. Suffice to say, looking at the bigger picture, the Bears would be more than happy with a 1-0 win. Any win would allow the Bears to tighten their grip on fourth place in the Eastern AA and a potential home playoff berth.
BOYS
| | | | | | |
| --- | --- | --- | --- | --- | --- |
| Team  | W-L-T  | Pts.  | GF  | GA  | GD  |
| Senior  | 3-0-1  | 10  | 13  | 4  | +9  |
| West  | 1-1-1  | 4 | 7  | 4  | +3 |
| Skyview  | 0-3-0  | 0  | 1  | 13  | -12  |
Tuesday, Sept. 2
Headlines

It's the final week of the regular season in all classes except the AA.
The regular season is winding to a close, and the Associated Press polls are reflecting that.

The countdown to the postseason is on.
It took most of the season, but Class A finally went two consecutive weeks with the same team atop the Associated Press poll. Belgrade earned …
After following the status quo much of the season, the Southern B finally had a somewhat unpredictable Friday night.

With fewer and fewer games remaining, the importance of each is magnified. A loss could doom a team's postseason chances, or a win could prope…
This week's Associated Press high school football polls came out earlier Wednesday, and -- again -- Kalispell Glacier, Fairfield, Wibaux and D…
Beginning with the 2012 season, the Northern C aligned its 10 (at the time) football teams in one division rather than the split-conference fo…

Following last Thursday night's 2-1 win over West, Senior's boys finished their four Billings Cup matches unbeaten and clinched the top spot i…

Heading into October, the end of the regular season is beginning to come into focus. The playoffs for every class except AA begin Nov. 1.
Year in, year out, Class B is typically the most competitive level of football in Montana.
There's a new No. 1 atop the Class A poll again. Laurel received seven first-place votes to replace Columbia Falls, which fell completely out …

All five classifications will be into their conference football schedules after this weekend, with Class A and B teams beginning that portion …
It's the second week of the Associated Press football polls, and there was actually a decent voter turnout. After only eight media members vot…

After last week's awesome slate of games, we revert back to the norm this week.
Class AA teams are already 30 percent of the way through their regular-season schedules.
GazPrepSports Blog
The Montana high school sports blog.
Contributors
Online sports editor for The Billings Gazette.
Get weekly ads via e-mail
Deals & Offers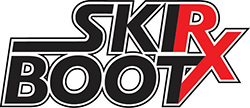 Every ski shop says this, we mean it.
Stop in today to Big Frog Custom T-Shirts & More and creat…
Stop in today to Big Frog Custom T-Shirts & More and creat…
Featured Businesses