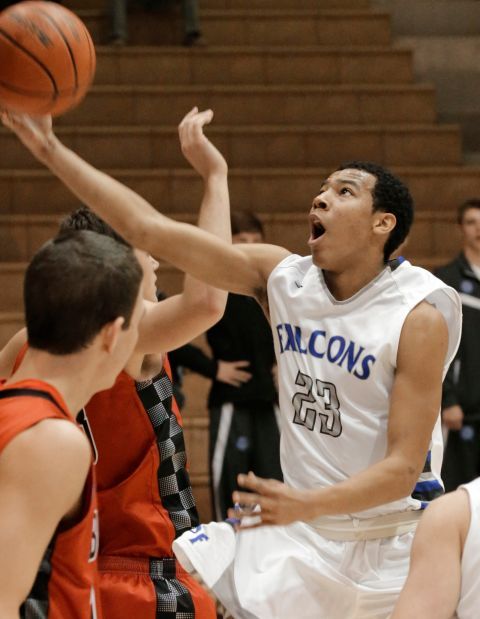 UPDATE (1/24/15): Lame Deer's Evan Elkshoulder continued his assault on the 30-point club this week. After scoring 35 points on three consecutive nights last week, Elkshoulder went for 39 against Broadus on Thursday, giving him a state-leading six 30-point games. 
The list has been updated with Elkshoulder's performances — and all the others who qualified this week. If you notice anyone missing, let us know. Contract info is below.
---
UPDATE (1/17/15): Shepherd's John Mushaben and Columbus' Tanner Osborne went back-and-forth in a triple overtime thriller on Saturday. In the end, Shepherd won 73-69 behind Mushaben's 31 points. Osborne had 30 for the Cougars, and both he and Mushaben made their first appearances in the 30-point club this season.
Elsewhere, Havre's Dane Warp put up 38 against Rocky Boy on Saturday, his third 30-point game of the season. And Valley Christian's Cameron Ireland went for 42, which ties him for the second-highest scoring game of the year.
GazPrepSports Blog
The Montana high school sports blog.
Contributors

Online sports editor for The Billings Gazette.