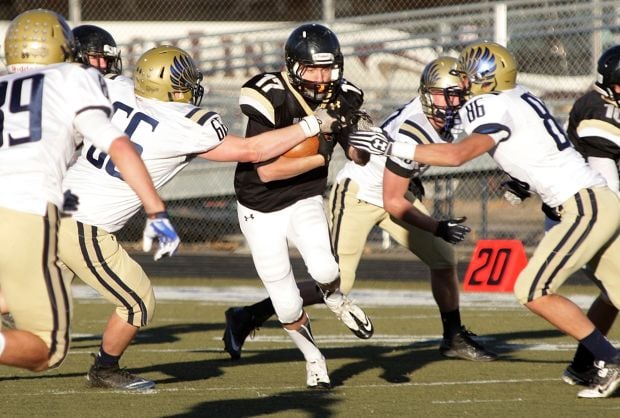 The Class AA football landscape has long been discussed, and nothing has really changed.
Currently — and for the foreseeable future — there are 14 teams that each play 10 regular-season games. All of those games are conference games to determine the eight playoff teams.
It's pretty simple, but the Montana High School Association is apparently going to hear another proposal to alter the existing landscape. The new proposal suggests aligning the class into two seven-team conferences, presumptively using the same model as basketball.
Eight games would be counted towards playoff seeding, leaving the schools the option of playing out-of-state games for their other two regular-season games. Some prep football fans are making a small push to get Montana's largest classification to play teams from neighboring states.
The thought is that would raise the level of competition, while bringing exposure and excitement to Montana high school football.
GazPrepSports Blog
The Montana high school sports blog.
Contributors
Online sports editor for The Billings Gazette.